This is topic side effects on mino? in forum Medical Questions at LymeNet Flash.


To visit this topic, use this URL:
https://flash.lymenet.org/ubb/ultimatebb.php/topic/1/42610

---
Posted by lucy (Member # 7802) on :

I still seem to be experiencing a sense of unsteadiness that began when I started Mino 15 days ago.

It varies from day to day in intensity.
Anyone else have this and if so how long did it last?

---
Posted by robi (Member # 5547) on :

My mino herx lasted a long time. Like months not days. I still take it but only get the "head screaming" sound every few weeks. Sounds like a train screeching n the railroad tracks.

It helped me. If you feel bad though, you should check with doc.


robi

[ 29. March 2006, 10:35 PM: Message edited by: robi ]

---
Posted by PinchotGail (Member # 5066) on :

Yes!......I had this, especially when I increased from 100mg 2x a day to 200mg 2x a day. It was awful and didn't go away until I was off of it for several weeks. I seemed to tolerate the 100mg but each time I tried to increase, bam, the unsteadiness instantly appeared.

Tell your doc, they may take you off........

Gail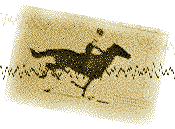 ---
Posted by lucy (Member # 7802) on :

Thanks for your imput Gail, 'cause I'd rather think it is due to the Mino than the Babs which was my other(scarier) thought and why I couldn't go back to sleep and am now on the computer....

---
Posted by LC (Member # 7070) on :

I had this immediately after starting this med at 100 mg 2x day. Also instense head/ear pain and pressure.

My dr. decreased dose to 50 mg 2x day and it subsided. I think this is the kiddie dose.

I stayed on that dose for a month and a few weeks ago went back to 100 mg 2xday. The dizziness and pain didn't come back.

I'm going to slowly work up to full dose of 200 mg 2xday

---
Powered by UBB.classic™ 6.7.3