This is topic THE GOVERNMENT'S SECRET LAB 257 in forum Medical Questions at LymeNet Flash.


To visit this topic, use this URL:
https://flash.lymenet.org/ubb/ultimatebb.php/topic/1/126047

---
Posted by steve1906 (Member # 16206) on :

The Lyme Disease Connection

Traub regularly experimented with injecting dangerous pathogens into insects. The Joint Chiefs of Staff authorized this and similar research in 1952. Dusty files labeled "Tick Research" in the National Archives revealed this quote: "Vigorous, well-planned, large-scale [biological warfare] test, with results to the secretary of defense.

Steps should be taken to make certain adequate facilities are available, including those at Fort Detrick, Dugway Proving Ground, Fort Terry (Plum Island) and an island field testing area." In November 1957, the Joint Chiefs also advised that "'research on anti-animal agent-munition combinations should continue, as well as field testing of anti-food agent munition combinations'"

In the mid-1970s, a mysterious disease broke out in the area around the town of Old Lyme, CT. This severely debilitating syndrome was given the name Lyme disease. At first, doctors were mystified as to why the disease was clustered around this particular town. To this day, some medical authorities question whether the disease isn't partly psychosomatic.But its victims know differently.

Lyme disease is marked by powerful fatigue, muscle aches, inability to focus and, in some cases, almost total incapacity. After cases mushroomed throughout the Northeast, it was finally investigated seriously. Health researchers determined that Lyme disease had only one cause: deer ticks.

In the 80s, scientists were able to isolate the infectious bacteria carried by the ticks. It was named Borellia burgdorferi, after the Austrian biochemist who made the initial breakthrough. Modern gene-sequencing techniques cracked the code of borellia; in fact, it was only the third microbial gene ever sequenced (after influenza and a rare form of genital herpes). When the data came in, it rocked the scientific world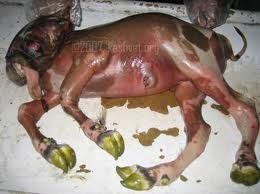 Borellia burgdorfieri turned out to be the single most complex bacterium known to man. Nothing like it had ever been seen before. As time went on, other subsidiary diseases were discovered to go hand in hand with Lyme. These include chronic schizophrenia, psychosis, severe osteoarthritis, lupus, bladder problems, bipolar delusions, vertigo, encephalitis, infection of the brain stem and many others.

Some researchers believe that multiple sclerosis is also a cofactor of Lyme. This leads us back to Erich Traub, the German scientist who participated in research at Plum Island. Once they had the genetic footprint of the Lyme disease germ, researchers began to comb through disease cluster histories. It didn't make sense that Lyme would suddenly emerge, seemingly out of nowhere, in one town in rural Connecticut. Some of these investigators believe they found traces of borrelia in preserved insect and animal samples taken from nearby Shelter Island, as well as Long Island.

The samples dated from the late 1940s to the early 1950s—the timeframe in which Erich Traub was infecting ticks on Plum Island.

Building 257's Super Secret Research

A local television reporter named Karl Grossman took up the cause of Lyme disease victims. He discovered that more than 140 species of birds frequent and nest on Plum Island. Suspicion then fell heavily on one particular building on the island—the ominous and supposedly super-secure Building 257.

A maintenance worker on the island named James McKoy repeatedly complained about shoddy security at Building 257and was summarily fired for his trouble. Tom Ridge, then head of Homeland Security, the agency ultimately responsible for operations at Plum Island, refused to comment on the firing even when the firing was personally questioned by Senator Clinton. McKoy told an alarming tale about a cold December day in 2002.

The power in the labs failed, and the emergency generators were unable to pick up the load. For four hours, workers were frantically trying to seal the doors of Building 257 with duct tape, which is good for a lot of things, but not stopping microscopic particles. And there are other stories like Jim McKoy's.

But something happened that was even more bizarre.

Read this>
http://theunexplainedmysteries.com/Secrets-of-Plum-Island.html
__________________________________________________

Most interesting and troubling to birdwatchers and other outdoors-y types is the author's investigation into the unproven but nonetheless highly suspicious connections between Plum Island and the sudden appearance of Dutch duck plague (1967), Lyme disease (1975) and West Nile virus (1999) on the East Coast. All of these disease outbreaks were first documented within a few miles of the labs.

Incredible:
http://the5thdimension.wordpress.com/2009/01/03/bizarre-creatures-from-plum-island-requested-by-brian-klein/
__________________________________________________

Plum Island, Lyme Disease
And Operation Paperclip -
A Deadly Triangle
http://www.rense.com/general67/plumislandlyme.htm

---
Posted by Catgirl (Member # 31149) on :

I'm not surprised. The reality of this makes me sick.

---
Posted by GretaM (Member # 40917) on :

Probably also not a coincidence that the two main countries that nazi scientist worked for are the two countries with the highest incidence of lyme.

And you can't tell me that an island that is frequented by migrating birds and deers was "accidently" picked for the experiments. Scientists don't make big mistakes like that.

Natural dispersal.

And here we are today. Suffering and living a life of the living dead.

---
Posted by GretaM (Member # 40917) on :

Those critters make me sad. They must have had a horrible quality of life, full of experiments and testing and torture before they died.

I'm praying for them tonight. No living creature should have to endure that kind of life.

---
© 1993-2020 The Lyme Disease Network of New Jersey, Inc.
All Rights Reserved.
Use of the LymeNet Site is subject to the Terms and Conditions.

Powered by UBB.classic™ 6.7.3