This is topic IT'S MY B-DAY!!!! JAN. 25TH!!!! in forum General Support at LymeNet Flash.


To visit this topic, use this URL:
https://flash.lymenet.org/ubb/ultimatebb.php/topic/3/21350

---
Posted by aklnwlf (Member # 5960) on :

Hi all! It's my b-day today. I slept late then did a pedi-mani and walked the dog.

Later went to my Mom's for curry and my fav German chocolate cake that my nephew made.

Unfortunately I also spent 4 hours at the emergency room tonight because I slammed my left hand in the car door.

It didn't break (unless the radiologist calls in the a.m. and tells me different) but broke a blood vessel and have resultant soft tissue damage.

Hope it won't interfere with my last week of physical therapy for the left elbow.

That's why I slammed the hand in the door to begin with. The elbow didn't bend enough to get the hand out of the way.

I'm hoping and praying that this isn't indicitive of the rest of the upcoming year.

So already one injury for the year......and on my birthday to boot!


---
Posted by bettyg (Member # 6147) on :

alaska lone wolf, uffda; i can feel your hand pain now from just reading this!! wow, that hurt, and i hope you soak your hand good in ice for 24 hours and then moistened heating pad.




Happy Birthday Alaska lone wolf,
who used to huff and puff
until slamming her hand in a car door!
She went to the ER for care and now is poor $.

gosh there aren't alot of words to rhymn here so i'll quit on my attempt.

an original by BettyG


Lone wolf, happy birthday today and may your future years be blessed with better health, happiness, and wealth!
---
Posted by Tincup (Member # 5829) on :

OH NO little wolf!

OUCH on that... but HAPPY BIRTHDAY too!!!

Curry and that cake sure sound good. Hope there were some left overs for you to enjoy now that you are done at the ER.

Get some rest and next time, do try to keep your hands where they belong.

Hope it feels better soon.... and I WON'T call you a little baboon because it is your birthday.


---
Posted by Silverwolf (Member # 9196) on :

<<<<< aklnwlf >>>>>,

Hello and Hugs, Belated Happy Birthday,finally able to get back into Lymenet!!!


Sorry to hear of your accident, that's painful anytime, and more so on ones Birthday.


May this coming year get better and better for you,w/ no more accidents!!!


Love Silverwolf

---
Posted by joalo (Member # 12752) on :

Happy Birthday!!
---
Posted by pab (Member # 904) on :

Happy Birthday!

---
Posted by aklnwlf (Member # 5960) on :

Hi all,

Well, the ER did not call so I'm good to go. No broken bones, yeah!!!

I'm enjoying the heck out of left-over german chocolate cake today and trying to take it a little bit easy on my smashed hand.

Man, it sure looks bad but I can live with that.

So since it's not broken maybe I don't have to count this injury for the year? So that'll put me back to 0 so far. LOL!!!

Thanks guys for the well wishes and wonderful support!!!


---
Posted by Geneal (Member # 10375) on :

I am so sorry I am a day late!

Happy, happy Birthday!

Sending you prayers and positive thoughts as a belated present.


Hugs,

Geneal

---
Posted by MysteryGirl44 (Member # 10201) on :

Happy birthday!!!!!!!!!!!!!!!!!!!!!!!!!!!!!
---
Posted by Lymetoo (Member # 743) on :

I hope it was a wonderful day!!!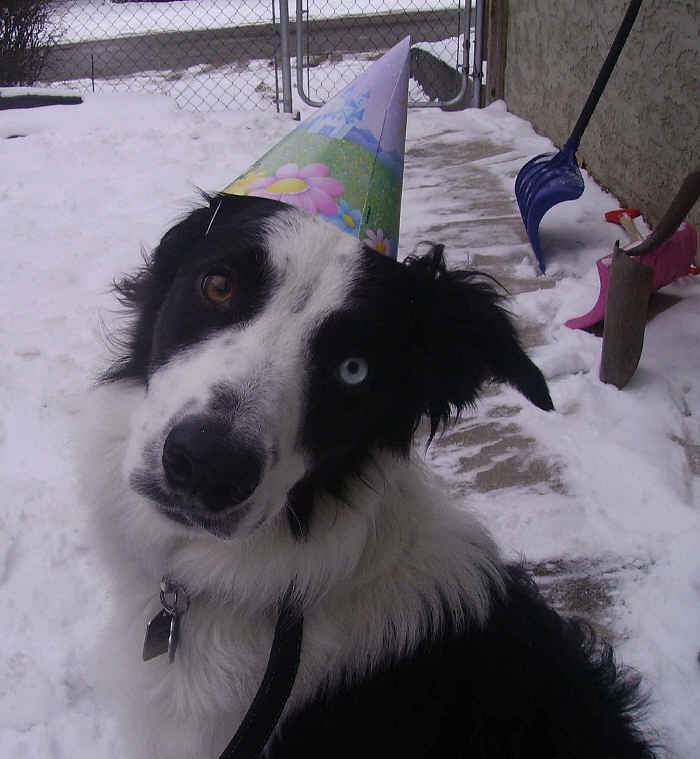 ---
Posted by charlie (Member # 25) on :

Happy Birthday Joann who we almost got to do a lyme float with.

Charlie&Jenny

---
Posted by lucidickens (Member # 18895) on :

Happy birthday!!!lucidickens

---
Posted by shelly23 (Member # 16124) on :

Happy Birthday Al neighbor

---
Posted by kam (Member # 3410) on :


---
Posted by Tincup (Member # 5829) on :

Ummm... I can taste that cake!

Good news about the hand. But sorry it still will be rough for a while!

pab sure has a lot of really cute pics and such to post. Makes me smile.

Have a good day little wolf.


---
Posted by aklnwlf (Member # 5960) on :

Oh, you guys!!!


Thank you so much. Let's see....it's Wednesday and I'm doing great. The swelling in the hand has gone down alot and just looks bad but is functioning well.

Thanks for all the birthday wishes and I finally finished the left-over cake yesterday. And yes, it was just as delicious as it was on Sunday.


---
Powered by UBB.classic™ 6.7.3